José Diogo Neves testis Vanguard Audio Labs V13 lampmikrofoni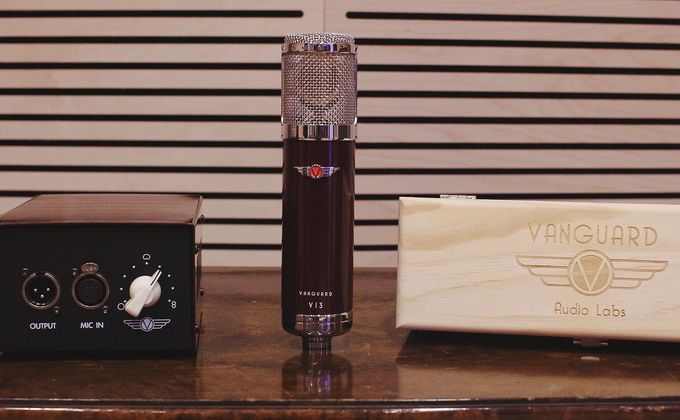 "This is a world-class microphone!" ütles José Diogo Neves pärast Vanguard Audio Labs V13 lampmikrofoni testimist. Loe lähemalt:
"During the past month I had the opportunity to extensively use the Vanguard V13, the Vanguard Audio Labs large-diaphragm multi-pattern valve condenser microphone! I´ve used it on drums, vocals, guitars (acoustic & electric), and even upright piano and I was very impressed.

On vocals it was very versatile, meaning, no matter what singer or type of voice I had, it always worked, so its safe to say this microphone is not picky! On the drums it added a beautiful tone to the snare! I tried it as a OH and as a snare mic.

This is a world-class microphone! It´s very precise, no matter what you put in front of it! Its a workhorse. I am a recent Vanguard Audio Labs user, and I am really impressed and excited about using these microphones.

During winter NAMM Vanguard released a new toy, the V4, which is a mono version of the V44S, very curious to try it out!"
Tunned huvi Vanguard Audio Labs V13 mikrofoni vastu?

Soovid enda stuudios testida? Võta ühendust ;)
Vanguard Audio Labs mikrofonide müügiinfo Eestis: