msonic Baltic tervitab: suurepärased Heritage Audio tooted on kohal!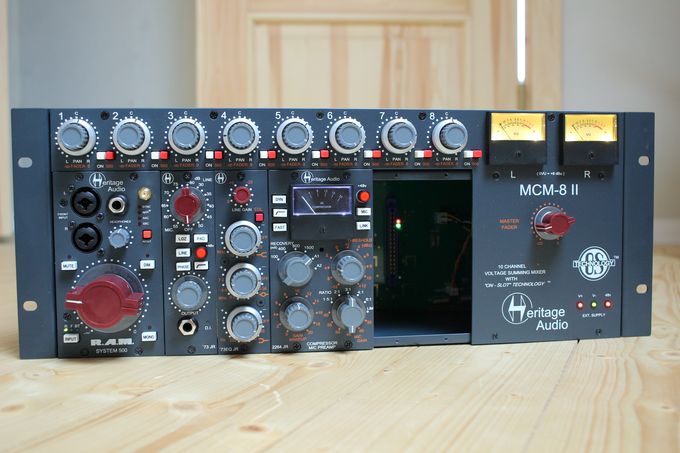 msonic Baltic OÜ käest saab nüüd Heritage Audio tooteid!
Esimene partii on kohal, sealhulgas RAM 2000 ja RAM 500 monitooringu kontrollerid, HA73EQ mikrofoni eelvõimendi ja ekvalaiser, 500-seeria rackid OST-6 ja OST-10, suurepärane 500-seeria summing mixer rack MCM-8 II, 73JR mikrofoni eelvõimendi, 2264JR kompressor ja mikrofoni eelvõimendi ning palju muud.
Heritage Audio klassikutest inspireeritud tooted on tehtud Hispaanias, nende hea kvaliteet ja kõrgelt hinnatud saund tulenevad tasemel disainist ja kvaliteetsete komponentide kasutamisest.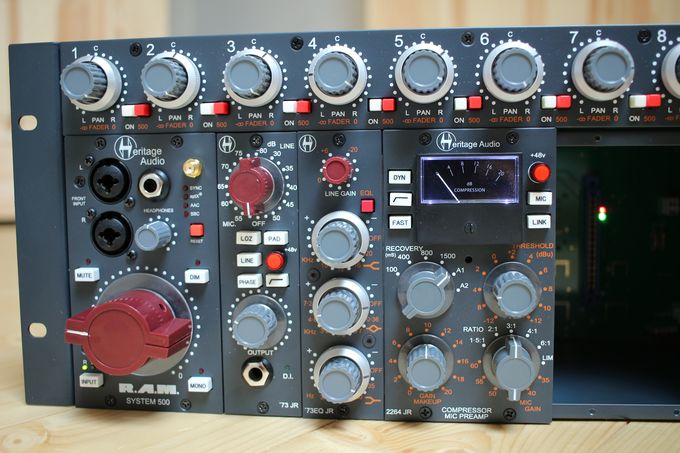 Helirežissöör José Diogo Neves testis Heritage Audio valitud 500-seeria mooduleid ja tema tagasiside on väga positiivne:
"Quality, timeless products done right! From their 500 series to their rack mount products, its simply great! I have been fortunate enough to use almost all Heritage products in different sessions & studios and the results were always great! I love the build and finish. The sound is simply there! 73JR & 2264JR are my absolute favourites, due to the power, punch, warmth and color! You won't be disappointed!" – José Diogo Neves (recording, mixing and mastering engineer; Tonik Ensemble, Mick Pedaja, Egert Milder, Lexsoul Dancemachine, Greg Osby, Joshua Stephenz etc.)
Meil on laos hea valik Heritage Audio tooteid magusate tutvumishindadega! Kui midagi pakub huvi, võta meiega ühendust ja tule meie Tallinna showroomi külla.
Tunned huvi Heritage Audio toodete vastu? Võta julgelt ühendust!
Heritage Audio toodete müügiinfo Eestis, Lätis ja Soomes: